About Gats.io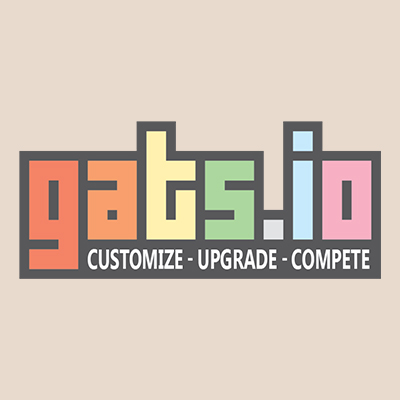 Description:
Gats.io is an action-packed multiplayer shooting game that will test your reflexes and strategic skills. In this game, you are placed in a fast-paced arena filled with other players from around the world. Your objective is to eliminate as many opponents as possible and climb the leaderboard to become the ultimate champion.
Game Features:
Intense Shooter Experience: Engage in thrilling gunfights and showcase your shooting prowess in this adrenaline-pumping game.
Strategic Gameplay: Use different strategies and tactics to outsmart your opponents and secure victory in each match.
Wide Range of Weapons: Choose from a wide selection of weapons, each with unique strengths and weaknesses, to customize your playstyle.
Progressive Ranking System: Compete against players of similar skill levels and rise through the ranks to unlock exclusive rewards.
Team or Solo Battles: Join forces with friends or go solo in action-packed team-based or free-for-all game modes.
Customizable Avatars: Personalize your character with various skins and accessories to stand out on the battlefield.
How to Play:
To start playing Gats.io, simply visit the game's website and choose a username. Once you enter the game, you will be placed in a lobby with other players. Use the WASD keys to move your character and the mouse to aim and shoot. Collect power-ups and weapons scattered across the map to gain an advantage over your enemies. Eliminate opponents, earn points, and climb the leaderboard to prove your skills.
Are you ready to dive into the intense world of Gats.io? Join the battle now and show off your shooting skills!
Controlling your character or object within Gats io typically involves using your keyboard (e.g., WASD for movement) and your mouse (for aiming and executing actions). You can also explore additional control buttons and settings within the in-game menu.