About BasketBros.io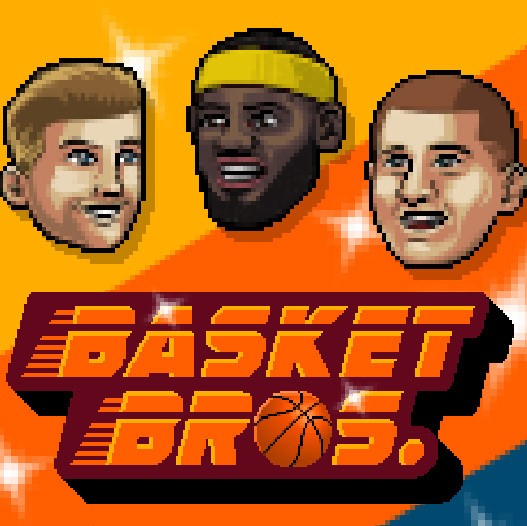 Description:
BasketBros.io is a fast-paced multiplayer basketball game that will test your skills on the court. Step into the virtual arena and compete against players from around the world in intense 1-on-1 matches. With its simple controls and addictive gameplay, this game is perfect for basketball enthusiasts of all ages.
Gameplay
In BasketBros.io, you control a basketball player and your objective is to score as many points as possible within the given time limit. The game features smooth and responsive controls, allowing you to dribble, shoot, and pass with precision. Use your agility and basketball IQ to outsmart your opponents and dominate the game.
Characters
Choose from a variety of unique characters, each with their own strengths and weaknesses. Whether you prefer a quick and agile point guard or a towering center with great rebounding abilities, there's a character to suit every playing style. Unlock more characters as you progress and customize them with different outfits and accessories.
Game Modes
BasketBros.io offers several game modes to keep you entertained. Engage in quick PvP matches against other players or team up with friends in 2v2 battles. Compete in ranked matches and climb the leaderboard to prove your skills. Additionally, you can participate in various tournaments and events for a chance to win exclusive rewards.
Features
Real-time multiplayer basketball action.
Simple controls for easy pickup and play.
A wide selection of characters to choose from.
Diverse game modes and challenges.
Customization options to personalize your player.
Regular updates and events for ongoing excitement.
Experience the thrill of basketball like never before in BasketBros.io. Lace up your virtual sneakers, hit the court, and compete against players from all over the world. Are you ready to become a basketball legend?
Controlling your character or object within BasketBros io typically involves using your keyboard (e.g., WASD for movement) and your mouse (for aiming and executing actions). You can also explore additional control buttons and settings within the in-game menu.