About Ninja.io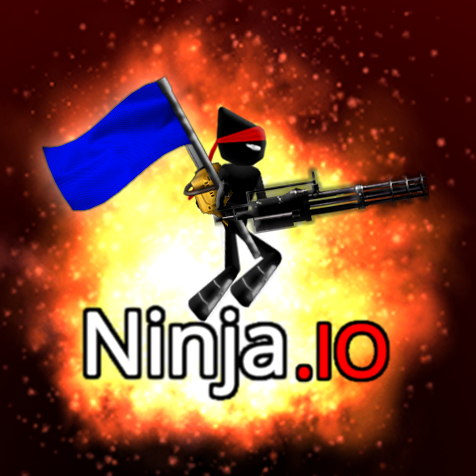 Description:
Ninja.io is an action-packed multiplayer game where you take on the role of a ninja in a fast-paced battle arena. Put your ninja skills to the test as you compete against players from around the world in an epic fight for supremacy.
Gameplay
Compete against other players:
Engage in thrilling battles with other online players in real-time.
Use various weapons and ninja skills to defeat your opponents.
Strategize your moves and outsmart your enemies to claim victory.
Customize your ninja:
Unlock and choose from a wide range of ninjas, each with their unique abilities and weapons.
Upgrade your ninja's skills to enhance your fighting capabilities.
Collect different outfits and accessories to personalize your character.
Features
Intense battles:
Experience adrenaline-pumping fights:
Engage in fast-paced combat with fluid movement and acrobatic ninja skills.
Master the art of stealth and surprise your enemies with deadly attacks.
Various game modes:
Choose your preferred gameplay:
Take part in team-based matches or go solo in free-for-all battles.
Explore different game modes including deathmatch, capture the flag, and more.
Leaderboards and rankings:
Rise to the top:
Compete for high scores and climb the global leaderboard.
Earn rewards and recognition for your exceptional skills.
Get ready to unleash your inner ninja in Ninja.io and become the ultimate warrior!
Controlling your character or object within Ninja io typically involves using your keyboard (e.g., WASD for movement) and your mouse (for aiming and executing actions). You can also explore additional control buttons and settings within the in-game menu.