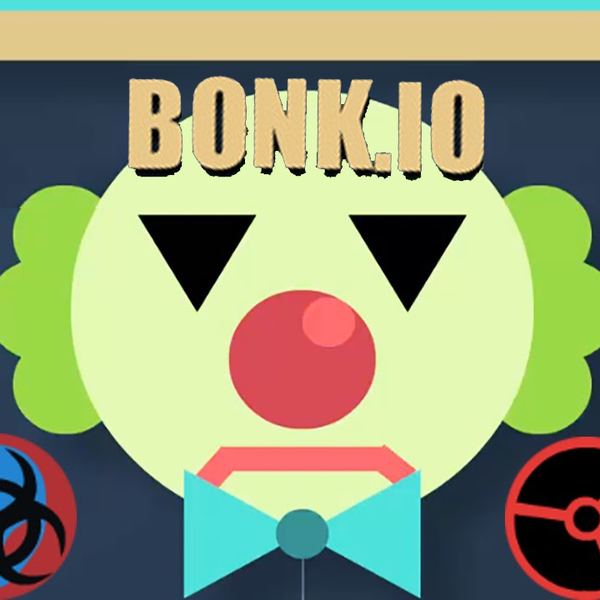 Description:
Bonk.io
Platform: Web Browser (HTML5)
Game Overview
Bonk.io is a multiplayer physics-based online game that combines elements of both soccer and sumo wrestling. In this addictive and fast-paced game, players control customizable colored balls and compete against other players in various arenas.
Gameplay
The objective of Bonk.io is to eliminate all other players and be the last ball standing. Players must use their skills to bump, push, and strategically maneuver their opponents off the platform. Your ball's momentum and weight play a crucial role in outmaneuvering opponents and gaining an advantage.
The game features a wide selection of arenas, each with unique designs and layouts. Some arenas may have obstacles, moving elements, or specific gravity settings that add an extra layer of challenge and excitement. Additionally, Bonk.io offers a level editor, allowing players to create and share their own custom arenas.
Customization
Bonk.io provides a range of customization options to personalize your ball. From changing its color and texture to adding unique patterns and decals, you can create a ball that truly represents your style and preferences.
Competitive Mode
For those looking for a more competitive experience, Bonk.io offers a ranked mode where players can climb the leaderboard and prove their skills against top competitors. Show off your strategic abilities and rise through the ranks to become the ultimate bonk.io champion.
Multiplayer
Bonk.io supports both local and multiplayer modes, allowing you to play against your friends or join online matches with players from around the world. Challenge your friends in custom arenas or test your skills in intense multiplayer battles.
Are you ready to bonk your way to victory?
Engaging physics-based gameplay
A variety of arenas and customization options
Competitive ranked mode
Play with friends or strangers online